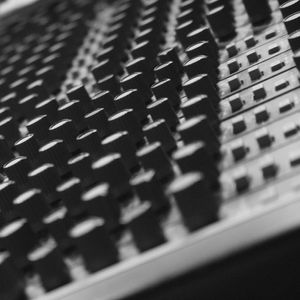 Home Studio Survivalist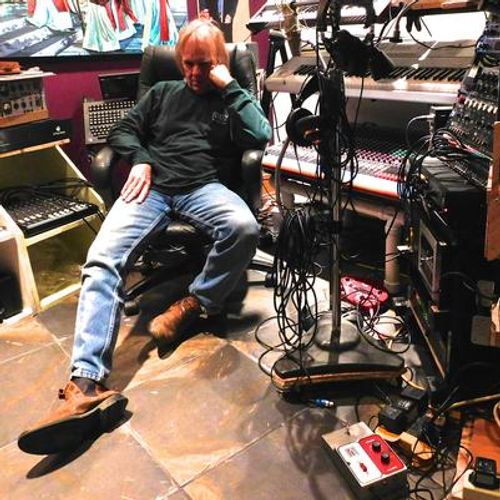 Recording Equipment
iZ RADAR 24 - Track Digital Recording System 
Malcom Toft ATB 24 - Channel Analog Console 
Apple LOGIC and GARAGE BAND Software
TEAC and *TASCAM products 
*Marc is recognized by TASCAM as a pioneer in home-based,multi-track recording.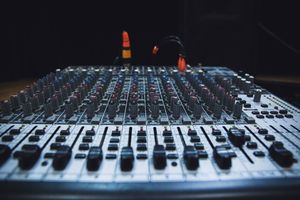 About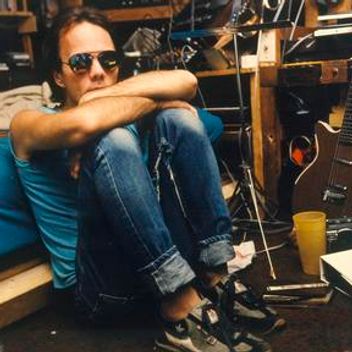 History
Just after leaving high school, Marc was awarded his first solo recording contract with Vanguard Records and soon released his self produced album, 'YEARS'. After a few small tours, he hit the New York City streets and began playing the Greenwich Village club scene. He was quickly recognized as a strong creative force among his peers. RCA Record's rockabilly sensation, Robert Gordon was first to pick up on Marc's songwriting abilities by recording three of Marc's songs, including the title song on his RCA release, 'ARE YOU GONNA BE THE ONE'. 
​Next, Warner Brothers Records, The Roches recorded Marc's inspired, 'LOVE RADIATES AROUND', which went on to be nominated for 'Song of the Year' by the New York Music/BMI Awards. Paul Butterfield took his turn at a Marc Jonson composition and released 'BAD LOVE' on his Amherst Records release, 'The Legendary Paul Butterfield Rides Again'. Then came Capitol Records, Dave Edmunds reading of Marc's rave up rocker 'KING OF LOVE'. 
During this period, Marc won 'Best New Songwriter' at the New York Music/BMI Awards. He has also performed and written for Disney's block-buster companion CDs, 'Finding Nemo', 'Cars', and 'Ratatouille'. His catalogue of songs has been recorded and performed by numerous major label artists including: Shawn Colvin, Lucy Kaplinsky, Willie Nile, Richard Barone, Richard Lloyd, Gunner Nelson, Carolyne Mas, Steve Forbert, Suzanne Vega and the Smithereens.  
Marc is a riveting presence on stage, communicating emotionally to audiences and delivering his songs like a method actor utilizes their life experiences — all the way !
His most recent work, 'ACROSS THE NIGHT', was written for the 'SS United States' Conservancy 
to help raise awareness of the historic ship's fate.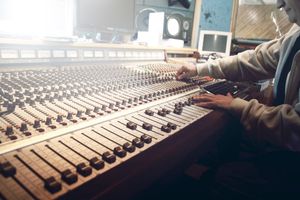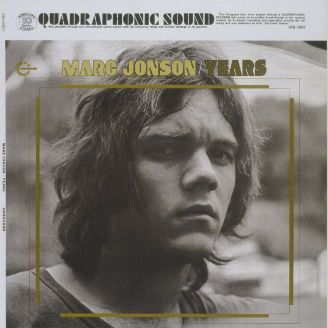 Many, Many Years Ago...
Jeff Penczak spoke with Marc Jonson about the reissue of his debut solo album, Years, wherein Marc reveals the story behind the album's genesis, the unearthed bonus "singles", his background that brought him to create Years, including the source of the album title. Jonson also brought us up to date with his later projects, and shares his current plans.
Terrascope Online: Marc, you recorded Years at the tender age of 21. Who were some of your influences and when did you first become interested in pursuing a recording career?
Marc Jonson: I love Phil Spector's music productions as much as Springsteen, maybe more. Arthur Lee and Love as well as Van Morrison. The Stones and the Beatles and the Beach Boys. Dylan and Leonard Cohen, of course. Tom Waits and Captain Beefheart. I even like the Moody Blues, Nat King Cole and Frank Sinatra.
Elvis Presley changed my life and got me into something I was fascinated with, which was "expression." How a singer can use "expression" and make atmosphere with a little or a lot of echo and reverb. I was always interested in the way things sound. These days I record on an iZ RADAR 24 digital recorder. Best A to D converters! 
I originally got interested in tape recorders when my Uncle Bill brought one home to his Long Island house in the next town over from where my family lived in Merrick [N.Y.]. At some family gathering, I got to record my voice. I was amazed at how I sounded. Without the bone resonance of the skull, the human ear hears the recorded voice sounding thin and strange. At the age of 15, I started getting serious about home recording. I began to record on my own tape recorder. We had a piano in the house and I taught myself guitar. It was inevitable I would start to make my own music at home.
So I got hold of a Fender reverb and plugged a mic through it. Then from the reverb unit, into the tape recorder. Instant reverb colour and pro-recording sound! For the next few high school years I played out with the Gay Intruders (the term "gay" didn't have any same-sex context at this point, e.g., "the gay '90s" [aka "the Naughty Nineties"]. That same year Life magazine published a story about the New York gay scene. We decided to leave the name.) We recorded a single called 'In The Race'. I was fifteen. Only a few band practices exist on tape aside from 'In The Race'. [Note: You can have a listen on this website. It's a credible, Bo Diddley/Johnny Otis-inspired garage rocker with vicious guitar soloing and some primal screaming from Jonson.]
While I was busy playing shows with the band (primarily doing Rolling Stones songs), I also maintained a strong interest in recording my own songs at home. There weren't that many musicians on Long Island multi-tracking at home back in 1969. I was honing my production, engineering and writing skills based on what I heard in Beatles recordings. When I had a collection of recordings I thought were good, I mixed them down to a master tape of nine songs.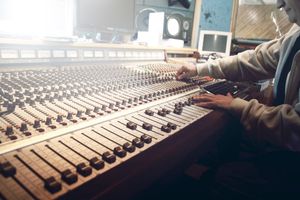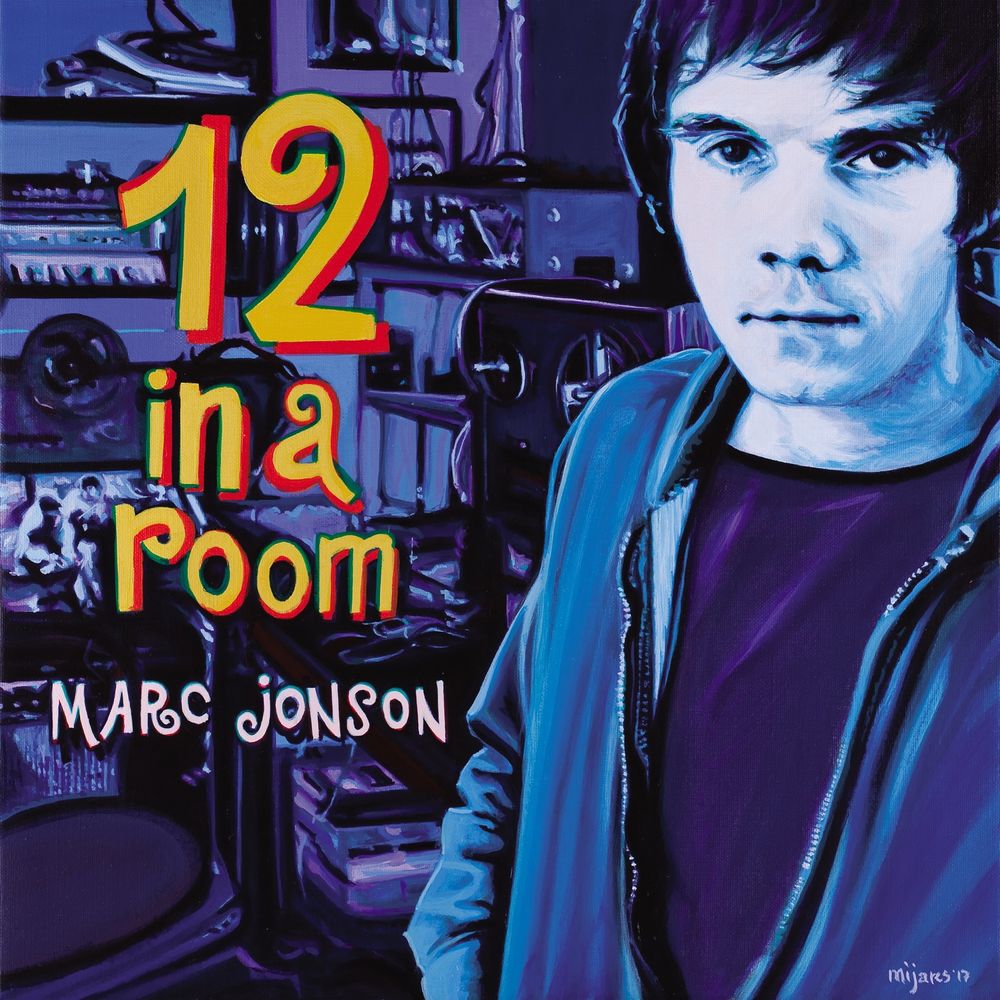 When did you decide to try to transform those home recordings into something the whole world could enjoy?
By the time I turned nineteen, I had a dozen songs recorded, so I took the train into New York City and went to 1650 Broadway. It was known as the "other Brill Building." Most all the offices were dedicated to music and or music business. I knew of this address from exploring that midtown neighbourhood a few years earlier. My high school friend Bruce DeSousa's mother worked at United Artists on Seventh Avenue in the accounting department. United Artists was just around the corner from 1650 Broadway. Bruce was great. He was the guitarist in The Gay Intruders and he was allowed to grow his hair long before anyone else in our crowd. Bruce was/is one of my closest friends. We would travel into NYC to visit with his mom and hang around the United Artists offices talking to people who were working on Beatles projects. 
I got lucky when I took the elevator up to the fifth floor and randomly knocked on any door. A woman named Merna Greenfield answered. "Yes, what is it?" I told her I had a tape with nine songs on it and asked if she would listen to it. She said she was too busy, but then changed her mind. In I went and after listening to three songs she called her friend Elliott Horne at RCA Records. Elliot was head of the Jazz label at RCA. Elliott had me come right over and listened to all nine tracks. When the demo tape was over, he asked me if it was really me. I said it was and he instructed me to return home, that he would call me. 
[Author's note: Elliott Horne retired in 1987 after spending 25 years at RCA, where he worked with many rhythm & blues and the jazz greats, including Sam Cooke and Sonny Rollins. As a publicist, he wrote liner notes to albums by Doc Severinsen and Buddy Rich. In 1963, he authored the punny "Hiptionary: A Hipster's View of The World Scene", which gave snappy definitions to terms like "bread", "cat", "face feathers", et. al. so non-jazzers could understand the burgeoning lingo. Horne passed away at the age of 67 on 29 August, 1989.]
That must have set you on pins and needles?
I told my parents what happened, but they didn't really understand its significance, nor did I! By coincidence, my folks were attending a retirement dinner for one of my Dad's co-workers from New York Telephone. At that dinner my parents were seated with the sister of then President of RCA Records, Rocco Laginestra. My Dad mentioned my interview with Elliott the day before and she assured him she would tell her brother to watch out for my tape. When Elliott took my tape to Mort Hoffman, the Vice president of RCA, Mort looked at Elliott and said "Who is this guy? I've been hearing about him all morning from Rocco!"
Sounds like you were on your way?
Yes. I went back into the city and met with Mort, who offered me a contract. They wanted me to be a staff producer as well as make my own record. They wanted me to produce a band called Pure Prairie League. I even met them. They were in the office that day. I thought about it, but Merna got wind of all the interest in my music and pulled me away from the RCA offer. I really didn't want to produce other bands. I wanted to "get going" on my own record. So in the end Merna's lawyer signed me to Vanguard. "Better to be a bigger fish in a smaller pond" was the idea her lawyer pointed out. So I signed with the same nine song demo RCA heard. I was able to produce the album myself and I had unlimited studio time! Very amazing for a young, first time artist. 
And were those nine demo tracks the ones that were released as Years?
No, none of the songs on the nine song demo would up on Years. My song 'Larry Stein' which is on 12 in a Room was on the RCA demo. Looking back, I kind of wish I had recorded it for Years. It's a song about our friend Glenn Larko who shot himself when we were sixteen. Glenn was in an excelled program in high school. His Mom had died when he was eight, and his Dad left him alone with his Grandmother while he joined the Merchant Marines. Glenn and his Grandmother hated each other. It was such a tragic event in all our lives. It changed me and many of us. The chip on our shoulder got massive. Lewis Gould producer of [the TV show] Law and Order for 12 years or more was in our crowd. Merrick was quite the New York City bedroom.
Can you tell us anything about the recording sessions?
Well, it took all of a year to finish, hence the title Years. I used instruments left in Vanguard's 23rd Street [New York City] "state of the art" studio: harpsichords, tympani, conga drums etc. They would still be in the room from the session the night before. I would ask Jeff [Zaraya], the engineer if we could use them? He would always say "Yes, until three o'clock because Bill's Rental is coming to pick them up!" I would dash and get them on whatever track I was working on!
I also want to mention Mark Blair Lew, who played bass on 'Rainy Dues', 'Return to the Relief' and 'Fly.' Mark was from my home town of Merrick and was our secret weapon on the album. His genius is well known amongst all of our friends. He played guitar for Eric Clapton one night in New York City and blew Clapton's mind. Also my childhood friend H. Wayne Ashdown sat by my side for that year and helped me make decisions and contributed musical ideas at every turn. His genius was great. Wayne suggested we "kill" the tape machine on that last chord at the end of 'Return to the Relief' so the effect was strange leading into Jonathan Bart's organ solo on "Munich."
My favorite moments on the record are the autoharp chords played on 'Mother Jane' and the harpsichords on 'Mary.' The sound collage of 'Munich' was a pointing to the cliché of 'rock music' of the day, at the time. I wanted to make an album that didn't have the same "ROCK" approach as most albums did, and still do, maybe. I never heard a song that starts off like 'Mary.' It goes on with just a drum playing behind the voice for the entire first verse! Each song has its own arrangement uniqueness. I was going for original sounds and unexpected lyrics. During the recording and mix process we might think a particular song was finished. I would go to mix it, then listen the next day and realize it needed something else. I might put a certain song on the back burner until I could figure out what it needed. 
Is that where the bonus "single mix" tracks came from on the reissue? Pat Thomas told me he found those other tracks in the Vanguard vaults.
I would have to say no, not really. Those extra mixes on the record were just mixes that never got erased for some reason. It's always a process of building and taking away. I tend to overproduce and then strip things away in order to build the song's interest slowly. As the album gets going, sometimes the way a song turns out will shape the way you produce the other songs before and after it. To keep everything in some sort of balance. 
The single version of 'Rainy Dues' isn't really "the single." It was just an early mix. The drummer on that track was Jeff Wayne whose father was a famous songwriter named Sid Wayne. Sid wrote songs for Elvis [e.g., over a dozen of his films, including G.I. Blues, Girl Happy, Frankie and Johnny, Spinout, and Speedway, although his most famous composition may be The Happenings' 'See You In September'] and Perry Como [perhaps his biggest crossover "pop" hit, 'It's Impossible'. Sid also wrote most of the songs in the Herman's Hermits film, Hold On.] Jeff had a jazzy feel which was terrific. However when the chorus part of 'Rainy Dues' comes in, I wanted something with a stronger feel. So I overdubbed the drums in that part. Also, the voice during the chorus is double tracked on the final released version. On the bonus track it is just one voice singing. The background horn and string lines in the beginning of 'Rainy Dues' are also mixed slightly differently on each version.
We may have thought about releasing 'Rainy Dues' as a single but those mixes included as Bonus Tracks weren't the final completed mixes to be released. The best sounding mix of 'Rainy Dues' and 'Mother Jane' are on the album. The bonus tracks give a listener some insight into the process we went through mixing and recording. I have some out takes that are of different songs, but for some reason they weren't used. 
On 'Mother Jane', the bonus track (aka, "single mix") is simply mixed without reverb on the voice. The drums that come in pounding on the bridge "From now on I'll be a major man" are also mixed slightly louder. On "Fly" we brought the drums in later than on the released version. It was just a mix idea.
Do you remember how the single for 'I'm Coming Up To Boston' came about? I've seen pictures of the label which lists a catalogue number, but only as a Mono promo. Do you know if it was ever officially released with a B-side?
It was released as a single and made the Billboard or Cashbox "Hot 100" at the time. It got airplay for sure. 'Mother Jane' was on the B side. I had written this little guitar riff and my friend Mark Blair Lew wrote that bass part for it. I loved everything Mark Blair Lew came up with. He was as gifted as they come. He had been in my elementary school, a grade behind me so we go way back. We had the exact same references in music and in life and culture. We could read each other perfectly. 
We spoke about the 'Mother Jane' bonus track, which is credited as a "single mix". Is this the "single mix" version that appears as a bonus track on Years?
The single mix on the album is probably just an alternative mix. I remember the B-side had more reverb on the voice. I would have wanted it with a bit more reverb to be released  anywhere. Some songs sound better with reverb and some are more involving without so much. That song needs a little distance. It's always about the key you are singing in and how your voice is sitting in any given mix. There are no hard and fast rules about vocal effects in the studio. I believe 'Mother Jane' with that harp exploding lent itself for a touch of reverb and distance on the voice.
Oh, and this may be a stretch, but the title was too close to not at least ask: Do you think Dave Loggins may have heard your single and was inspired to write 'Please Come To Boston'? It's a good story, at least! Dave has written, "Some 40 years later, I still vividly remember that night, and it was as if someone else was writing the song."
I would say that's a pretty good bet because Dave's producer [Jerry Crutchfield] knew of my song and things were always being passed around the office. He had the hit, but it's a totally different song. I've seen it many times since then that some friend of mine will hear the idea in one of my songs and re-write it. I've done it as well!
Years has had a long history getting a proper "reissue". I understand Light In The Attic were interested way back in 2014. Can you share the difficulties they ran into and how it came about that Real Gone finally made it happen?
In 2013, I began receiving emails from various record labels that were interested in releasing Years. Apparently interest in it had heightened in the record collectors' sub culture. I decided to hold most of them off and contact Vanguard directly. Since Welk Music had the Vanguard catalogue I contacted someone there who said they had it backburnered, but nothing was final about releasing it. A month later I heard from Steve Simels who said Light in the Attic were going to release it and he was writing the liner notes. It was already in the works. Pat Thomas was producing the reissue. 
We have a connection here, as Pat was actually the last editor of the print edition of Terrascope Online's precursor, Ptolemaic Terrascope. How did Pat get involved. What was his role as "producer"?
Pat got the new artwork together and found it a home finally. Unfortunately, Steve Simels was taking care of his mother who was ill, so his liner notes took over a year to complete. It is my understanding that in that time Welk Music sold its Vanguard catalogue to Concord Music. Concord would not honour the same deal Welk was going to make with Light in the Attic, so Light in the Attic dropped the project. Meanwhile Pat did some fast talking and brought in Real Gone Music, who bought the mastering and artwork from Concord. The vinyl versions of Years and 12 In A Room are coming out on Munster Records from Spain this fall.
I also want to mention that around the same time Light in the Attic was planning to reissue Years in 2014, I received communication through Facebook from a 24-year old Spanish musician named Victor Ramirez from Valencia. Victor had heard my song 'Suddenly Sunshine' from a friend of his that she taped from the radio in Spain. Victor really connected with my music.
Victor's group name is Ramirez Exposure. Victor and his manager proposed that they come over from Spain and have me produce Victor's record, which I did. I was pleasantly surprised to discover Victor's amazing abilities as a musical artist. His songwriting (lyrics and chord structure) are very unique and original. His sense of subtle yet strong humor throughout his work is refreshing.  
They then set about organizing a summer festival tour for the both of us, Victor playing lead guitar in my band. The tour was very well received and was a lot of fun. The album came out two months ago and is called Young is the New Old. We plan to tour Europe together in January and to be back in Spain in early Spring. It's a great story [of] how a young Spanish musician reached out across the ocean to me at the same time YEARS was getting rediscovered.
What happened after Years was released. Did Vanguard promote it? Did you do many gigs or a tour to promote it?
I did play some shows to promote Years. I opened for a group called Arbuckle which featured Harvey Fierstein 's brother Ron. [Arbuckle released one eponymous album on Musicor in 1972.] Ron went on to manage Suzanne Vega and Shawn Colvin.
So what happened next in your career? You eventually formed another band, The Wild Alligators, but what about the in-between years? Were you still writing and recording?
After the album was released in 1972 I started coming into the city. I crashed around doing my Bob Dylan urchin routine. Made friends and lived out on the street so to speak. All the while my album was in the record stores on Eighth Street and elsewhere. WNEW-FM was playing 'Mary'. Alison Steel ("The Night Bird") was playing 'Mary' on all special occasions. She thought it was great. She would always wonder where I was and what I was up to. I finally met her years later and she was thrilled, as was I. [Jimi Hendrix's manager, Michael Jeffrey told Alison that Jimi wrote 'Night Bird Flying' for her.]
I had a drinking solution to all life's problems, which made life's problems all the worse! I met Maggie and Terre Roche one night in 1974 when I was opening for Victoria Spivey at Folk City. Maggie and I hit it off and began going out. We remained connected at the hip right up until her untimely death recently [21 January 2017]. I got an apartment in 1975 on Cornelia Street. Maggie and I lived there until 1978. Maggie found her own place and formed the Roches in 1976. Every songwriter in the Scene came up to my tiny Cornelia Street studio during that time. Loudon Wainwright, Jack Hardy, Willie Nile, Steve Forbert, Eric Ambel, Joan Osbourne, Richard Lloyd, Wayne Kramer, Lester Bangs, David Dalton, Pat DiNizio, Paul Butterfield, Robert Fripp … everybody who was in the Scene. Maggie and I had our astrological charts done one year. Everywhere she had planets I didn't and vice versa. Putting out charts together formed a complete whole. We finished each other and we were opposites.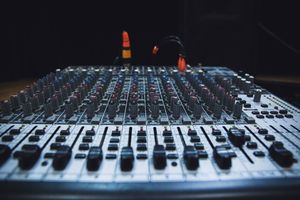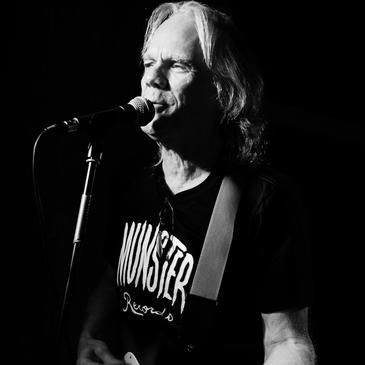 The Wild Alligators gigged a lot at the legendary Greenwich Village clubs Kenny's Castaways, The Other End, The Speakeasy, and Folk City in New York City around the time that Willie Nile, the Roches, and Suzanne Vega were making a lot of noise in the press. You even sang on several of Willie's albums. By this time you had changed your style to go in a more power-pop direction. What prompted the move away from folk – was it just trying to fit in with the times?
Well the story behind that is simply that the original RCA demo tape was in fact much more pop songesque. Acoustic guitar driven for sure but the songs were in the style of two-part harmony and very melodic. Years became much more experimental because I simply had more musical instruments to work with and I went off in a direction that I felt was more artistic. At the time Cat Steven's manager showed interest in managing me but finally decided the record wasn't like anything out at the time and wished me luck.
The Wild Alligators had a buzz going in NYC due in part to a Disc Jockey named Lynn Samuels. She had a show on WBAI and then later on WABC. She heard The Wild Alligators one night and it changed her life so to speak. She started to come to all our shows and developed a major crush on me. I was flattered for sure but at the time was involved already. Lynn began talking about me on the radio, about the Wild Alligators. Soon the people started showing up at the clubs, especially Kenny's Castaways. One night I noticed lines outside the club and people being turned away. I remember wondering who they were waiting to see as I pushed past them. We had a guy who just wanted to travel with us wherever we went. Another guy made us all our own "Alligator" Tee Shirts with each member of the group drawn
on the front of his own shirt. So with all this "Buzz" going on people were talking.
Was there a sense of frustration that the others were getting contract offers while you weren't?
That frustration was definitely happening, but don't forget— I was getting covered as a songwriter whereas while others in the scene were just releasing their own albums. I had a false sense of career forward motion. Robert Gordon recorded three of my songs for RCA , including making one of them the title song on his 1981  album, Are You Gonna Be The One. Then Paul Butterfield cut my song 'Bad Love' [on his Legendary Paul Butterfield Rides Again album (Amherst, 1986)]. The Roches cut "Love Radiates Around' [on Another World (Warner Brothers, 1985)] which was nominated for "Best Song of the Year" by the New York Music/BMI awards. Later Dave Edmund's recorded 'King of Love' [on Closer To The Flame (Capitol, 1990)], as did a [Canadian roots rock] band called Blackie and the Rodeo Kings [on the 2xCD Kings of Love (True North, 1999)]. Shawn Colvin and Lucy Kaplansky recorded my song 'Delivery Truck' [on Lucy's The Tide album (Red House, 1994)]. All kinds of varied artists were recording my songs. 
Even the Smithereens came to me right before they got signed to Capitol Records. I helped Pat
DiNizio write 'Groovy Tuesday' [Jonson also sang backing vocals] and 'I'm In A Lonely Place Without You' [on which Suzanne Vega sang backing vocals] from The Smithereens' first album [Especially For You (Enigma, 1986)]. I also recorded the first demos for 'Blood and Roses' and 'Listen To Me Girl' from that same debut record, and suggested adding the hook of the echo on the lead vocal on 'Blood and Roses'. In my mind it was just a matter of time before I would be signed. How could they not see all this happening? 
But my status as a popular songwriter did not translate to getting my own record deal until Steve Paul signed me to his own label, Blue Sky Records. They had David Johansen, Johnny and Edgar Winter, and Rick Derringer. I worked with Steve for a year. In that year Willie Nile brought me over to Bob Dylan's publishing company, Four Aces Music. Willie had just signed an administration deal with them. He told them about me and I signed as well. I had the Robert Gordon covers at the time so they did all the business for that. The real problem for me was my drinking. I found myself suddenly hanging out with Dylan's business people and Steve Paul's record label and my drinking picked up to cover the insecurity I was feeling. Alcoholism can sometimes be expressed by saying "alcoholics feel they don't measure up to the rest of the world" I have been sober now for over 25 years. All that is behind me.
How did these artists come to record your songs? Did they personally request certain tracks or was it all done through publishing companies?
These are all great questions by the way! A guy named Keith Rawls, who went on to manage Megadeath, told Robert Gordon about me one night. A few days later Robert stopped off at my friend Lynne Leighting's place to use the bathroom. Lynne was good friends with Robert's girlfriend Snooky from Tish and Snooky's® Manic Panic® NYC. Robert saw my guitar case on Lynne's floor with my name stencilled on the top. Just like Mort Hoffman at RCA who had heard about me from two different places, Robert took it as a sign to contact me. I took him to a studio and played him a dozen songs. He listened to each one for a few seconds, then said "Next". He knew what kind of song he wanted. Finally after a half hour he heard 'Are You Gonna Be The One'. He took it. I was so frustrated by his rejection of my other songs I wrote two songs just for him in his style, 'Lover Boy' and 'Take Me Back'. He recorded all three [on the aforementioned Are You Gonna Be The One album]!
The 'Love Radiates Around' story is less complicated. Maggie Roche was my girlfriend. We met in 1974 and started going around together. By 1984 we had ten years of history. She knew all my songs and when I played her 'Love Radiates Around' she took it to her sisters and they all agreed to record it!
Paul Butterfield was doing an album with Tom Panunzio and Jim Ball. Tom and Jim were the engineers for Willie Nile's album Golden Down. They also did all my record company demos at the Record Plant on West 44th Street [in NYC]. It was a big family of engineers, musicians, songwriters and managers. We all swam in the same waters. Tom and Jim had done my demo of 'Bad Love' so all they did was play it for Paul Butterfield. It wound up on The Legendary Paul Butterfield Rides Againalbum.
Dave Edmunds heard 'King of Love' through John Titta, now Vice President of ASCAP. At the time John was working at EMI publishing. He was trying to sign me to a publishing deal but the head of the office wasn't convinced, even after all my previous cuts! So in order to change this guy's mind John shopped my song 'King of Love' to Dave Edmunds who immediately loved it. At the same time I was working with Willie Nile on his Places I Have Never Been record for Sony [Columbia, 1991]. Willie decided he wanted to include 'King of Love' on his record. Willie also loved the song but wanted to add some verses to it. I was OK with that but what happened was, I told John Titta to tell Dave Edmunds "No" he can't record the song. This made John and Dave very unhappy. I had promised it to Willie and thought letting Dave Edmunds do it would hurt Willie's exclusivity. One night I ran into Blondie Chaplin at Rocket Rehearsal studio and told him about the Dave Edmund's dilemma. Blondie looked at me and said, "Never say no."
The next day I went back to John Titta and told him to give Dave the go ahead and also told Willie if he wanted to include it on his record to go ahead as well. In the end, Willie left it off the record.
You were telling me about how you came to write 'King of Love' and there's a bit of a personal connection to the story. I noticed a photo of you and Eric Ambel on your web site. It just so happens that I knew Eric way back in the early 80s. I created and used to run Joan Jett and The Blackhearts Fan Club (the Bad Reputation Nation). I met Joan and the band at The Ritz in NYC during their first NY gig (22 August 1980) at the recording of the Urgh! A Music War soundtrack/film. Eric was their original guitarist, so I spent a lot of time hanging out with him backstage and in between gigs. Real life of the party and very dedicated to his work. I understand he was an indirect influence for 'King of Love'?
Eric lived on East 11th street in the 1980's with my friend Jack Smead who had been in the Shadows of the Night ('Gloria'), not on the record but later in the touring band. They called their rather large east side apartment "Tiny Pines." One night Eric walked out of his room singing that 1950's classic "Don't You Just Know It" [Huey "Piano" Smith and His Clowns; appears on Having A Good Time (Ace, 1959)]. The next day I subconsciously wrote my song 'King Of Love' loosely based on it. I added a bit of 'Give Peace a Chance' as well.
Without putting you on the spot or telling tales out of school, what did you think of their versions? Were you just happy to see the royalties, or were you honoured that they'd want to have a go at your compositions?
I have always enjoyed listening to an interpretation of one of my songs. Each case is slightly different. Robert Gordon had a good size budget and his musicianship was stellar so his productions were impressive. As for interpretation, I would have done them differently but that's not to say his were inferior just a different flavour in production. I am always honoured by a cover of one of my songs, whoever it is. There's a girl on YouTube [Candy Craig] doing 'Love Radiates Around'. She's not a major talent but in a way that's even better isn't it? Just a girl who likes the song and is playing it in her room to the world! 
I thought Dave Edmunds put too much slap echo on his vocal on 'King of Love'. It dated it to be "retro" in a time when hip hop was coming in. A nice dry (no reverb, no echo) vocal might have fit in better with radio at the time. It would have sounded more original. By the way, the Stray Cats are playing on Dave's version. 
I really thought The Roches version of 'Love Radiates Around' was produced properly. The echo and reverb just right. Maggie called me up from the studio when it was done and played it over the phone to me. She knew I was going to love it.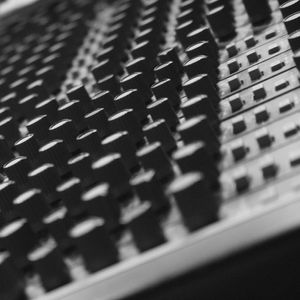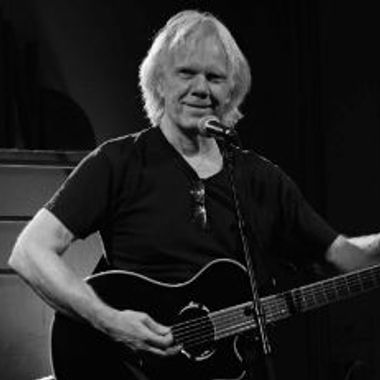 You continued to release solo albums on your own label, Tabula Rasa, 12 In A Room and Last Night On The Roller Coaster. Did these continue the more rocking sound of the Wild Alligators, or did you return to your folkier roots, so to speak?
I did those records in my apartment on Cornelia Street [NYC] without a live drummer. I used hand drums (telephone books) and drum machines but in a more creative way, burying the drum track in with the guitars and keyboards. I never liked the sound of a drum machine. So I would have to say they are a hybrid of both a folky and pop style without the kick and power of live drummer.
I noticed a recently-released (2015) compilation in your discography of 20 years of recordings with David Grahame (The Co-Writes 1986-2007, Grape Entertainment). I understand he was one of the original Paul McCartneys in the Broadway musical, Beatlemania. Did your collaboration begin around this time? Where did you know David from?
David was on the scene in NYC during the eighties. He was a fan and we became friends. We started writing songs together and he put that collection together, mostly recorded at my Cornelia Street studio. He grew up in Roslyn, on the north shore of Long Island, so we had a lot in common. As it turned out, his older brother knew Roger Mason from the Gay Intruders! Roger is also a terrific artist. Roger went on to play bass with Levon Helm and Rick Danko of The Band by the way. [Mason appears with The Rick Danko Band on Live on Breeze Hill (Woodstock Records, 1999).]
In 1988, you won the New York Music Award for "Best New Songwriter", although the late Willie DeVille claimed the prize in the other category you were nominated in, "Best Male Vocalist". This must have been one of your proudest achievements.
Yes, Willie DeVille won that night, and as Antonia Stampfell and I left that night, we walked past Willie vomiting on the ground outside. I turned to Antonia and said, "That's the guy who won in my category". Poor Willie. I knew his troubles and except for the hard drugs which I never experimented with, his alcoholism was no different than my own! 
Around this time, you also formed a supergroup of sorts, with Richard Lloyd from Television, Mike Mesaros from The Smithereens, and Richard X. Heyman of The Doughboys. That's quite a lineup. Did you leave behind a recorded legacy that we might hear someday?
The great band we formed taped a Japanese TV show from the Bottom Line [club in NYC] once. I remember the guitar player Jimmy Rip (played with Yoko Ono) walked past our dressing room and said "Are all you guys in the same band?" We did a few shows but no recording unfortunately. It was still in my early sobriety. Transitioning was slow in coming. I had no vision of where to take my music. I went to meetings where I knew I wouldn't drink.
What was it like to work with such local, New York rock and roll royalty?
These people were all my friends. We all thought our careers could be doing better I'm sure. We supported each other whenever we could. Richard Lloyd and I are very close. That will never disappear. Those days in NYC and the recovery from it had great meaning for those who survived it. Like soldiers in a war. You had to have been there.
I understand you've also contributed songs to companion CDs for Disney movies such as Finding Nemo (Ocean Favorites), Lilo and Stitch (Island Favorites), Ratatouille (What's Cooking?) and Cars (Lightning McQueen's Fast Tracks). That's another feather in your cap, but how did this all come about?
I'm from Merrick, Long Island. I played drums in Junior and Senior High School. The drum section use to write their names on the snare drum head upon graduation. I left my name and reputation as a solid drummer in the school band behind and went off to High School. Fred Mollin was two years behind me and heard all the stories about the drummers that went before. Fred saw my name on the drum head every time he played it! After High School was over, I walked into Merrick Paperbacks and met Fred who was working there. He had shoulder length red hair that was all frizzed out and thick glasses on. He has a quick wit and was very up into the same music and movies I was, not to mention books. 
That first day I told him I was making an album for Vanguard Records. I was into my eighth month of recording and producing it. I invited him to come into a session with me which he did. That night the president of the label, Maynard Solomon looked in on me to see how I was doing. One thing led to the next and I suggested they both go out into the studio and sing on 'Autopsy'. It was a very simple lyric that repeated and I felt a call and response of the lyric would offer a change from the first time you heard them. Maynard had never done anything like that before. It came out nice I thought.
So fast forward to 2001 when I moved to Nashville. I hadn't seen or heard from Fred during my alcoholic years with the Wild Alligators in New York. Now sober, I discover Fred had moved to Nashville just the  year before from Toronto. He had produced the Dan Hill hit, 'Sometimes When We Touch' [Longer Fuse (20th Century, 1977)] as well as an America album (Alibi (Capitol, 1980)] and a few Jimmy Webb records [e.g., Angel Heart (CBS, 1994), Ten Easy Pieces (EMI, 1996)]. Fred had made a lot of money doing music for Canadian TV shows and HBO productions. It was fun to be hanging out again, especially with all his contacts and projects. 
One project was working with Jay Lander at Disney. Fred had me sing some harmony with Lisa Loeb which was flown into the session. After that he asked me into the Finding Nemo companion CD project. It was fast and easy work. We made a bunch of money as well. Next, Cars and Ratatouille followed. I started singing the songs I'd written with Fred on the other Disney companion albums. When Jay left Disney and went to Sony, it dried up. Fred had come a long way and always remembered me taking him under my wing in 1971. 
So what's up next, Marc?
I moved away from Nashville in 2007 after my Father died. I went to Florida thinking it's over. The music business has changed and there's nothing left for me to try and do. I played small clubs down in Delray Beach but that scene is for tourists and snowbirds. It's too far away from the continental states to be a place to make a name by performing original music live. Now I am back in the Northeast. I can relate to the people here because this is where I am from. The attention Years is getting has made me realize I want to continue playing out live and writing. 
I am in the process of setting up a European tour for January and February next year, and then an early spring tour in Spain again. I toured Spain last summer and it was very successful. I am working on a new bunch of songs now. This CD will be ready in a few months. 12 In A Room and Years will be released on vinyl by Munster Records in the fall.
I have also been asked to open some upcoming Smithereens shows as a solo and have a few other opportunities that I'm exploring. The bass player from the Doughboys, Mike Caruso and I have been working together and hope to add a drummer and lead guitar player soon. 
Thank you so much for your great questions. I feel very fortunate to have such an astute reviewer looking at Years and my musical life. All is well!
Jeff would also like to thank Marc for his generosity and honesty in sharing his time and musical career with us. Jeff says: "I've interviewed dozens of artists over the years and I can honestly say that Marc has been one of the most open and responsive of anyone I've spoken with. We invite you to explore Marc's other musical creations and a detailed history at this site."
Feature interview: JEFF PENCZAK for Terrascope Online © 2017
Photos courtesy Anne Hortelano. Cover painting of "12 in a room" by Maria Mijares.
Layout: Phil McMullen. 
Edit / rewrite: Marc Jonson.
Join Our 
Mailing List For 
The Latest 
News